"
How Susha and I Will Help You Capture The Story Of Your Child Through Emotional, Sensitive Enchanted Fantasy Portraits..."
If Your Child Is The Most Important Thing In The World To You,
If You Want A Memory You Will Cherish Forever, If You Realize How Quickly Things Can Change . . . Then Your Child's Free Enchanted Fantasy Portrait Session Will Be Priceless To You!
Dear Loving Parent,
Your family is changing so fast, isn't it? Your children (and yes, they will be your "children" even when they're married and have kids of their own) are growing up, and becoming more like adults every day. Don't you wish you could just "freeze time" and hold these special moments of their youth and innocence forever?
My name is Stephen Shulenski and my wife's name is Susha, and capturing wonderful memories of your child is what we do best. Susha and I are both professional children's photographers, but more than that, just like you... we are both family people and our children and grandchildren mean the world to us just like yours mean everything to you!
We Can't Stop The Clock.
But We Can Capture and Preserve The Most Valuable Thing We Will Ever Own… Precious Memories Of Our Children and Loved Ones!
Can you relate to this at all? I wake up every morning and wonder where the time is going. Do you ever do that? Have you noticed that, the older you and your children get, the faster time seems to fly? Susha and I are very lucky - we get to see Susha's grown-up son Justyn and his children on a regular basis. Unfortunately my own grown-up son Christopher lives in the
USA
with his partner and their two beautiful baby girls so I don't get to see them more than once or twice a year. Not a day goes by that I don't long for the days when I used to play catch with Chris in our backyard, or when I would take him fishing in
Canada
and hiking up in the Appalachian and
Rocky Mountains
. Those times will always be precious to me, and I thank God that I have more than just the memories to help me relive them...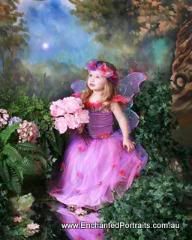 There's Nothing Like Being A Parent. You'll Do Anything For Your Child. And When Your Child Smiles, It's The Most Wonderful Sight In The World...
Imagine this: I have this great professional photograph I took of my son, Chris. I call it the "3-D Fire Truck" photograph because I had taken it with an old 3-D Nimslo Film Camera and Christopher had been enjoying a little bright red fire truck children's ride at our town show and he refused to get off of it when the ride was over. The ride operator thought he was so cute and so determined to stay on the ride that he let my son ride that little red fire engine for the rest of the afternoon. Luckily I had a few frames of film left in my 3-D camera and I managed to capture Christopher's devilish smile when the ride operator finally gave up on trying to eject him off of that little red truck. There's so much heart - so much emotion in this single image. That old 3-D photograph means so much to me, I can't even describe how I would feel if I were to lose it. Looking at it is pure magic. It's like looking through a window back in time in real 3-D. To this very day, I still love creating stunning enchanted fantasy portraits with my lovely wife Susha. If you've never seen a real 3-D portrait before I usually keep one of my son's which I took up in the Rocky Mountains of Colorado when he was 10 in our sample album of enchanted portraits which you can examine during your child's upcoming portrait session.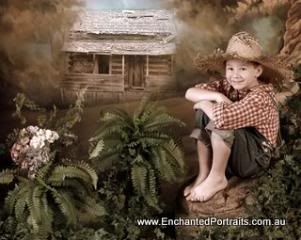 I took the fire truck photograph of my son Chris when he was only 3 years old, and I can still remember to this day exactly what that day was like.
It was so perfect. And that entire day - that entire moment in my son's and my life - is captured in his smile. It's the most real, most tender, most innocent smile, and it's completely HIM. More than any other photograph Chris has had taken as he grew up, the "Fire Truck" photograph captured that childish spirit that will always make me smile.Chris is now 22 years old.
What would a photograph like that of your child mean to you in 20 or 25 years? There's still time, but every day, your child's smile changes a little.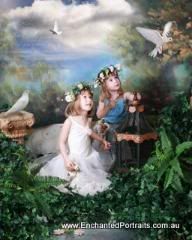 These Kinds Of Photographs Are Not Accidents. They Are Not Snapshots. You just can't get such special and unique portraits from anywhere in Australia other than Enchanted Portraits. Susha and I founded Enchanted Portraits after we left the States and moved back to her home town of Bundaberg in 2004. You may even remember Susha from her "Totally Twisted Clothing Factory" that was located above Buss & Turner on Bourbong Street back in the 90's. Susha is a National Award Winning Display Artist and Fashion Designer. She designs our fantasy sets and clothing plus she manages our digital workflow along with "Jill" who is one of the worlds very best digital artists. Together they enhance each and every one of our portraits to create for you the finest portraits of your child you will ever own!
You know your child better than anyone else in the world. You know his or her "real" smile, and you know his or her "fake" smile. But, you know what? Other people can tell the difference too. We all can. You've seen photographs where you could tell the photographer knew the technical details of his or her equipment but had absolutely no rhythmic timing at all. Like the teenagers most shopping center photo studios hire they just stood the child in front of the camera and started to take a series of rapid fire shots with the hope of getting one or two good ones. The lighting may have been good. The background might have been ok. But the photographers sense of timing that can only be perfected after shooting several hundred thousand images just makes the photograph look like a snapshot instead of a special captured moment in your child's life.
Imagine How Wonderful Your Child's Expressions Will Be When Your Photographer takes the time to create a magical atmosphere in an Enchanted Forest Studio and plays games with them to make for a wonderful magical fun portrait session!
Watch The Birdie - A Great Game To Help Your Child Feel Totally Comfortable, So He Or She Will Look Great!
Now, this is something I can guarantee no other photographer does. If you're child is being photographed in the studio, this is a great way to make him or her totally comfortable - and to insure they have fun.
You see, I have this wonderful, big, fluffy, warm, fuzzy, INVISIBLE bird that lives in my studio. Really, I do. His name is Tweety. And he LOVES to play hide and seek with children. When you and your child come to the studio for the session, I'll immediately tell your child about Tweety, and tell him or her to start looking for Tweety. It's a wonderful game, and it puts them at ease right away. You should see a child's eyes light up when I tell them about this invisible magical birdie that's flying around our studio just waiting to be discovered. Throughout the entire session, if your son or daughter isn't really "getting into the spirit" of the photography, I'll tell them I just saw Tweety flying through the camera room. Immediately, their face will light up, and that's when I snap the photograph.
Okay, just between you and me, there's no such thing as an invisible bird who plays hide and seek with children. But, the psychology of capturing your child's unique personality through photography is what this game is all about. There are variations on this idea, but the real reason why Susha and I permit invisible birds to fly loose in our studio is because of the many different looks Tweedy is able to provoke from your child. That is even MORE important than the type of camera or lights used to create fine portraits.
Make ABSOLUTELY SURE your photographer does something special to insure your child will have fun and give you great expressions!
URGENT -
A MAJOR Myth, Mistake Or Misconception About Your Child's Photography. . .
There's No Rush To Have A Portrait Of Your Child Created Right Now.
Let's talk about this for a moment. So many people think they have all the time in the world to have a professional portrait of their child created.
But, you know how things are. If you don't do it right now, you will probably get swamped with other things, and forget all about it. Then, before you know it, a year - two years - five years have gone by. How different will your son or daughter be by then?
You see, time is ticking.... and it's never going to stop.
First, Your Child Takes His or Her First Step.
Next They Learn To Ride A Bike.
Later They Get Their Driver's License.
Then Before You Know It . . . Graduates From High School.
Gets Married and
Starts A Family Of His or Her Own.
These are precious, magical times, and although things will change, this enchanted moment never has to slip from your fingers.
Don't put this off. You know how life is. We put things off, and before we know it, everything has changed. If your life is half as crazy as mine is, year after year you find yourself frustrated at the things you wanted to do, and never got done. A portrait of your child - as he or she is right now - is something you deserve.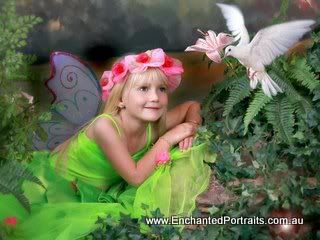 Plus, You Will Get Whichever Image Susha and I Create That You Like The Best For Free! Whether You Oder Any Optional Extras Prints or Not!
WARNING -
Some parents may think that I'm little off center. Don't be surprised if Tweedy drops a Whoopsey on my head or I ask your 5 year old who their boyfriend or girlfriend is or ask them to say something funny like Mom has stinky feet. And please don't think your child has lost it if one day soon after he or she has their portraits created they start to eat soap bubbles in mid air because it's an idea they got from me. But don't worry because chances are that habit will quickly fade out of favour as soap taste pretty yucky. And please don't take it too seriously if your child starts to tell corny and stupid jokes like the one about "what's invisible and smells like bananas?" because every thing Susha and I do is designed to capture a variety of looks and expressions, After all. . .
That's What Makes All The Difference!
The Perfect Portrait of Your Child Is Priceless - And It's ONLY Possible If The Photographer Understands How To Work With Your Child To Bring Out Those Natural Expressions and has years of experience developing the necessary timing that will capture or miss the real magic.
So many photographers actually FEAR children. Well, we can understand that, right? Children can be pretty scary sometimes. Working with other people's children can be very intimidating. With most of the young shopping center photographers, they don't even have children of their own. So, your child is sitting there, under all these bright lights, in a strange place, in front of some strange person he or she has never met before. How scary is that? It's no wonder most photographers have to resort to telling children to "say cheese" in order to get any expression even resembling a smile.
But Saying "Cheese" Alone is Not Good Enough.
Your Child Is Only Going To Be This Age RIGHT NOW - You Deserve The Perfect Portrait To Capture This Moment In Time Forever.
When you find the right photographer, a photographer who doesn't merely understand photography, but also understands how to capture your child's best expressions, you have found a new friend you will value for the rest of you life. This photographer is going to do something for you that no one else in the world can ever do ---- This photographer will STOP TIME, and capture a cherished memory that you will be able to relive every day of your life.
Nothing means more to Susha and me than family memories. No one (other than maybe the rest of your family) understands what your child means to you more than we do. That's one of the reasons we became professional photographers - We want to help other parents hold on to their family memories forever, and never regret not having a special photograph of their child created.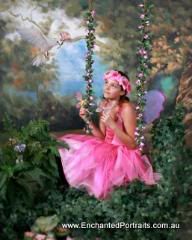 Question:
"Just Suppose Someone Were To Create The Perfect Portrait of Your Child - One Where Your Child Looked Better Than Ever, Happier Than Ever - A Portrait That Meant The World To You - What Would That Be Worth?"
No price tag can be put on your family's memories. They are and always will be priceless. So, why would you ever want to gamble with those memories? It's just a question of whether you believe a portrait of your children could really mean that much to you.
If you were sick, and had to go to a doctor, would you want the "cheapest" doctor, or the best one? Well, there's really no question. It's the same thing with your family's memories. You can certainly find a cheaper photographer in town. But there are other things to consider than just price...
The Photographer You Choose Should Care About YOUR FAMILY AND YOUR MEMORIES, Not Just About "Making A Buck" Off You.
Susha and I have designed our business to take all the risk off of you. Our $250 portrait creation fee will be returned if you are not fully satisfied with our results plus we'll do one better by letting you select your favorite fantasy image absolutely free! But this won't be no ordinary picture. This will be a magical "Enchanted Fairytale Fantasy Portrait" we will even print the image you select onto our special glow in the dark portrait paper and present it to your children as a free novelty gift for them to keep on their nightstand.
We pride ourselves on becoming a family friend of the children we photograph. Susha and I even had some clients invite us to their houses for birthday parties and such. You see, we didn't get into photography to get rich. Believe me, there are better (and easier) ways to make a fast buck. For years I made a ton of cash with my Friend David Ashley of
Address America
I could still be making a WHOLE lot of money if I'd stayed in the States and continued to build my Address America affiliate business. But love and lifestyle choices bought me to
Australia
and back to doing what I do best. Address
America
did enabled me to save lives and it created a ton of profits but photo-graphy brings tears of joy to people for as long as they live and I enjoy it a whole lot more than installing address signs.
But I made the best move of my life when I asked Susha to marry me and decided to move to
Australia
and once again become a professional children's photographer. Why did I return to my original career choice? Because I finally realized that all the money in the world meant nothing to me if I didn't feel like I was making a difference plus creating fine portraits feels more like play than work!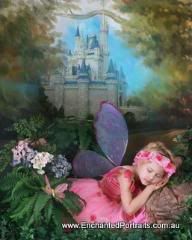 I Realized That Childhood Memories Were Priceless - That There Was No More Noble Or Wonderful Profession Than To Become A "Memory Giver."
I didn't become a photographer because I liked to take photographs. Don't get me wrong, I do like the "art" of photography, but that's NOT the reason I first picked up a camera. As a child, my mother and father didn't have many photographs taken.
My entire time growing up, I can't remember a single photograph being taken of our small family together. But, early in my career, before I temporarily hung up my camera to drive trucks across the States I created a portrait of my mom and dad together. I cherish that photograph - it means the world to me.
As I grew up, and my father became ill, I cherished the memory of the moment that photograph was created even more. Now that my mother and father have both passed away, that photograph is priceless. I can't even imagine what it would be like not to have that photograph sitting on the desk in my office. I look at it every single day - it is one of my most prized possessions.
After Starting A Family Of My Own, I Swore I Would Be Sure To Capture The Memories Of My Children And Loved Ones Through Fine Portraiture.
Time is the one thing that none of us have enough of. It's the one thing that money can't buy. It's the one thing that we all would give just about anything for. Through photography, we can hold on to the moments in our lives that we wish could last forever. And, if it's done correctly, these same photographs can become works of art that we display in our homes for everyone to see and share. That's what Susha and I do best!
Susha and I are based in Bundaberg, Qld but we only photograph here a couple of weekends a year. The rest of the time we travel around
Australia
photographing from Rockhampton to the Gold Coast. We've also create portraits while visiting Tasmania and New Zealand and now that Susha makes trips to Bali where she has her children's clothing label manufactured from her designs we will start shooting more landscapes to create even more digital fantasy backgrounds to produce photo art. We also have a studio apprenticeship program for aspiring photographers and are looking to put
Moms with a camera
to work creating Anne Geddes style baby portraits with our help through a unique Children's Portrait and Clothing Party Plan Business Opportunity.
A Guarantee Unlike Any You've Ever Heard:
If Your Child Doesn't Look The Happiest & Best He Or She Has Ever Looked In These Photo-graphs - If You Don't Cry (tears of joy) When You Look At Them – If You Don't See Enchantment & Magic in These Images
You Don't Pay Me For Them. Remember You'll Still Get Your Favorite Image Free!
That's our guarantee and my personal promise to you. As far as I know, there's no other photographer around that will make you this super of a guarantee. These photographs will be completely meaningless to you unless they convey the real emotions and personality of your child. That's the only real reason to have a children's portrait created.
So, if FOR ANY REASON you feel that the photographs Susha and I create for you are anything less than perfect - if you don't actually cry when I show them to you for the first time, you don't pay me for them. It's that simple.
Obviously, I'm totally confident that the portraits we create for you will be well beyond anything you imagine. I believe completely that these Enchanted Portraits will become your most prized possessions - that, if your house were on fire, you would grab them on the way out of your burning home. This is not arrogance. I can't stand arrogance. No, this is a complete belief in my and Susha's abilities to capture natural, real emotions from children thru photography unlike anyone else. That's what we specialize in, and that's why I can't wait to photograph your child for you.
The Number One Mistake Most Photographers Make That Result In School Portraits Instead of Photo Art – The Photographer MUST Allow At Least ONE HOUR To Photograph Your Children
This is a biggie. Most photographers are trying to crank so many sessions through in a day, they only have a short amount of time to photograph each subject. Did you know that the average child photographer spends ONLY 12.5 MINUTES photographing a child?! That's insane!
Fine children's photography is like a great meal in a fine restaurant: It CAN'T be rushed. The photographer and his or her assistants are like your personal chef, preparing the meal for you. The photographer is going to have to "add all the right spices" into the photograph to make it just right. This takes a bit of patience, and a lot of focus. If your photographer knows that in about 15 minutes the next client is going to show up, you're not going to get the attention you deserve.
Now, it may not take the whole hour to photograph your child. However, I ALWAYS set aside at least one hour for every child session I book. I've done some sessions that only took about 20 minutes or so to get a number of stunning images, but the point is - it's vital to leave that much time open. Don't let your photographer rush through this. Remember, these are your memories, and it's up to you to make sure your photographer realizes his or her responsibility to you and your child.
"Your Child Is Growing Up By The Minute... Don't Let The Magic Of This Time Slip Away Forever."
(For more information or to Book Your Free Enchanted Portrait Session call our recorded message line 24/7 on
07 332 13500
. Record your name, phone, the town you live in and how many children you have and their ages and I or Susha will call you back)
Enchanted Portraits
P.O. Box 2695
Bundaberg, Qld 4570